Europe's oldest prehistoric Town Hall found in Spain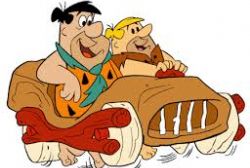 Archaeologists from the University of Barcelona have discovered in the southeastern Spanish region of Murcia the remains of a building believed to be the first example of a Bronze Age political headquarters in Western Europe.The excavations began in August, led by a team from the Department of Prehistory. Their findings suggest that the Almoloya area, a territory inhabited for more than six centuries between 2200 and 1550 B.C., was a center where political leaders would gather and parley.
The site includes several buildings, as well as dozens of tombs containing a number of oblations and gifts.
Around 50 tombs were opened in the basement of the buildings, including one holding the remains of a man and a woman beside 30 artifacts, including some made of precious metals and semi-precious stones.
Among the most important pieces is a silver crown that once decorated the woman's head. For archaeologists that signifies a discovery of great scientific value, as only four similar crowns were retrieved from a single site in Almeria more than 130 years ago, and none of them have remained in Spain.
Archaeologists have concluded that the structure, as well as the expertise involved in its construction, are unique outliers in our current knowledge of the prehistoric period in Western Europe.
Among the notable discoveries is also a spacious high-ceilinged hall with a raised platform and walls lined with seats for 64 people. Researchers believe the hall was a venue for government meetings.
Archaeologists say that it is the earliest example discovered to date of a specialized governmental complex in Western Europe.
Inside the hall, numerous metal, stone, bone and ceramic objects have also been found in an exceptionally good state of preservation.
Recommended Reading :
* How to Complain about your Town Hall in Spain