36% of Spaniards breathing polluted air : WHO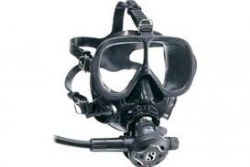 New research has found that around one-third of the Spanish population - some 16.8 million people - are breathing air whose pollution levels exceed the EU's legal limits.
The Annual Air Quality Report, drafted by the green group Ecologists in Action, and using 2013 data, warns that if stricter recommendations by the World Health Organization (WHO) are taken as a standard, then 95% of Spanish residents have been exposed to unhealthy pollution levels.
The study conducted by the European Environment Agency, which says that around 90% of Europe's urban population is exposed to air pollutants that the WHO considers harmful to people's health.
The new document, which used official data from 705 measuring stations, notes that the most problematic pollutants are nitrogen dioxide, sulphur dioxide, tropospheric ozone and particulate matter. Diesel engines are a major source of pollution in cities.
"International health authorities estimate the number of premature deaths [in Spain] at 20,000 a year" due to complications arising from air pollution, said Miguel Ángel Ceballos, one of the report coordinators, at the study presentation.
This figure is 12 times higher than road accident fatalities.
Recommended Reading :
* Spain's woodfires and diesel cars threaten environment