Sale of Spain's AENA shares crash on take off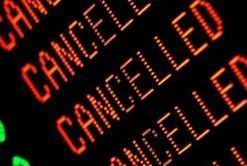 The sale of a 49% share in Spain's state-run airports operator - AENA - the largest of it's kind in the world, has failed to clearance for take off.
Local media reports a poor level of interest from just 3 potential core investors for what is one of the largest initial public offerings of shares in Europe this year.
According to reports, the three bids in question were placed by construction company Ferrovial; venture capitalists Corporacion Financiera Alba and the Children's Investment Fund Charity group.
This falls well short of the 7 core institutional investors the Spanish government had said it expected to receive offers from in a statement last month, where it was hoped that a core group of investors would together assume a 21% stake in the Airport operator.
A further 28% would then be sold to domestic and foreign investors by means of an initial public offering (IPO) with the shares listed on the Madrid stock exchange in November.
AENA operates 46 airports in Spain, has stakes in many Latin American airports and will soon also hold a majority stake in Luton airport in Britain. The group made a profit of EU715 Mln in 2013, while its airports division made a first-time profit of EU597 Mln due to a recovery in passenger traffic after Spain returned to growth last year following a long recession.
Recommended Reading :
* Ryanair eyes stake in Spanish Airports listing
* Spain's AENA appoints Banks for IPO