Spain's Banks "Should pass ECB stress tests without difficulty"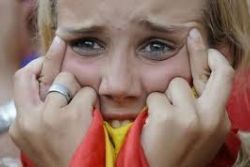 Spain's banking sector should pass the European Central Bank's asset quality review and stress tests without any difficulty, Spain's central bank governor Luis Linde said on Friday.
The ECB will publish the results of the assessment of bank assets in the euro zone's top banks and their resilience to potential shocks on Oct. 26.
"We are very calm about this examination," Linde told a DBRS business lunch. "I think Spanish banks will pass the examination without any difficulty," he said, adding the sector has undergone major consolidation in recent years.
Recommended Reading :
* Fitch's praises Spain Bank's forecasts, property prices stabilize : Report