UK Health Dept launch Spanish Healthcare Youtube Campaign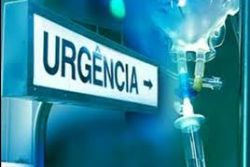 The UK Department of Health and the British Embassy in Madrid have joined forces to launch a campaign intending to educate would-be Expats on the importance of making adequate provision for healthcare a priority before undertaking any move to Spain.
One common preconception when making the move is that the European Health Insurance Card is suitable for any long term healthcare requirements.
Under current agreements, the EHIC may only be used for 'Emergency' healthcare, and for temporary visit such as holidays - therefore those concerned over the potential high cost of any non-emergency healthcare, and those planning to become resident in Spain without working or paying subscriptions to the state may wish to consider either taking private health insurance or checking their eligibility to enroll for Spanish state healthcare.
The Website of the NHS has also updated their section covering the healthcare requirements for those planning a move to Spain :
Workers
Those working in Spain (or planning to) are required to register with the Spanish authorities. Once you are registered to work in Spain and making National Insurance contributions, state healthcare entitlement for you and your dependents will follow. .
Those working for a UK Employer in Spain (and therefore paying contributions to the UK), should ensure that their Employer has submitted the following documentation to the HMRC on their behalf :
A1 (previously E101) – Which proves that tax and NI contributions are being paid in the UK
S1 (previously E106 or E109) – Which provides proof of healthcare entitlement in Spain
The returned S1 form will then need to be registered with you local INSS (Spanish Social Security) office before any approach to your local health center.
Students
Under some circumstance, UK Students coming to Spain as part of a UK-recognised course, may be entitled to healthcare paid for by the UK government, and should check with their course-organizer before making the trip.
Pensioners
Those receiving a UK State Pension (or long-term Incapacity Benefit) may be entitled to Spanish state healthcare. You should apply for form S1 (see above) from the International Pension Centre on 0191 218 7777. Once issued, register the S1 form with your local INSS (Spanish Social Security) office before you register with your local GP surgery and obtain a medical card.
Once you have registered your S1 in Spain, you will be entitled to apply for and use a UK-issued EHIC to access state-funded necessary medical treatment when you visit other EEA countries outside Spain, including when you return to the UK.
Early retirees
As of July 1 2014 those moving to Spain under the UK state age of retirement are no longer able to apply for residual S1 form.
If you already have a residual S1 this will not affect you – it will continue to be valid until its original expiry date.
Recommended Reading :
* Health Insurance to end for retired British Expats