Madrid health chief apologises to Ebola Nurse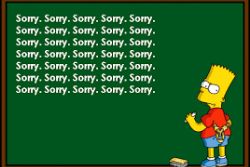 Madrid's regional health chief has issued a public apology to Teresa Romero, the nursing assistant who contracted Ebola after treating two infected Spanish missionaries, after accusing her of concealing information from medics and of being clumsy with her protective suit.
In a letter to Romero's husband, who had called for his resignation, Javier Rodríguez admits that his public statements last Thursday were "unfortunate" and that he never meant to offend the patient, who remains in a serious but stable condition in Madrid's Carlos III Hospital.
"I know these are very tough moments for you and your family, and I understand that my words may have caused even more pain," writes Rodríguez in a letter that was published by news agency EFE. "I in no way meant to add to the pain that you are going through."
But Rodríguez stopped short of offering his resignation, as demanded not just by the nurse's husband, but also by much of the opposition in the Popular Party-governed Madrid regional assembly.
Madrid PSOE deputy spokesman José Quintana said Rodríguez "should not remain in public office another day."
"We urgently call on Madrid premier [Ignacio González] to immediately dismiss a person who has distinguished himself this past week for his bad attitude, his complete lack of medical and political decency, and for a series of public statements that discredit him forever," Quintana said.
On Thursday, Rodríguez had said on a television program that "you don't need a master's degree to explain to someone how to put on a [protective] suit. But some people learn faster than others."
Speaking on the Cadena SER network, Rodríguez also said that he "came into politics with my affairs already in order." He emphasized that he was not "bound" to his position within the regional government given that he is a doctor, and "fortunately" he has his "life all sorted out."
A day earlier, he had said that "[Romero] has admitted to making a mistake when she took off her suit. All this time she had systematically denied it, just as she withheld the fact that she had treated Ebola patients."
Before being finally admitted into Carlos III, the nursing assistant had phoned repeatedly to alert the hospital that she was suffering from fever, yet was first referred to her local primary healthcare center – where she failed to inform the doctor about her recent contact with Ebola patients – and later to her nearest hospital in Alcorcón.
On Monday, the nursing assistant's husband, Javier Limón, wrote a letter to Rodríguez that was read out to the media by a friend outside Carlos III Hospital, where Romero once worked and is now being treated.
In the letter, Limón asked the Madrid health chief to "show some personal honor and resign."
"I entreat you, speaking with the ignorance of a welder, to explain to me how to put on a protective suit, since unfortunately my wife did not get a master's degree in such matters. Teresa had a half-hour or so to learn it from a colleague, but she also has a willingness to serve others and a humility that you yourself lack."
his In apology, Rodríguez notes that he has been a doctor in the public health system for 40 years and that he understands what relatives of sick people go through. He also praised Romero, "an accredited professional with more than 15 years' experience and a woman with an unparalleled commitment to service. She, like many other excellent professionals, volunteered to treat the missionaries suffering from the Ebola virus, and she deserves all my respect for that."
Recommended Reading :
* Western Africa better placed to combat Ebola than Spain