EU orders Spain to recover corporate tax breaks from acquisitions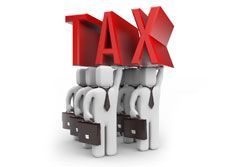 Spanish companies which got tax breaks when they bought indirect stakes in firms overseas will have to repay the money, the European Commission said on Wednesday, adding the benefits breached European Union rules on state aid.
Spain adopted a new scheme in March 2012 allowing companies to deduct from corporate tax bills the "goodwill" related to indirect purchases of foreign shareholdings - the acquisition of a stake in a firm by buying shares in a parent company.
Goodwill is the difference between the price of an acquisition and the value of the target's tangible assets.
Spanish bank Santander, energy company Iberdrola and telecoms group Telefonica would be among those affected by the Commission's ruling, El Pais newspaper reported on Tuesday.
It is not clear, however, how much money is at stake. In the case of Telefonica and Iberdrola, the amounts would come to tens of millions of euros, two sources familiar with the situation said. The companies, as well as Santander, declined to comment.
Banco Sabadell estimated in a recent research note that Telefonica's bill would come to between EU30 and EU40 Mln.
"I am not in a position to talk about sums or the beneficiaries. It is for the Spanish government to give us that information and to tell us how many beneficiaries there are," European Commission spokesman Antoine Colombani told a daily news briefing.
Recommended Reading :
* Rajoy's tax cuts seen threatening country's deficit
* IMF says Spain needs to raise taxes after election year cuts