2 Spain Ebola Suspects Test Negative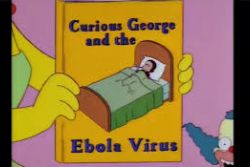 Health Officials in Spain have announced that 2 of the 4 patients admitted to Hospital over the last few days after possible exposure to the Ebola virus have tested negative.
A further round of tests will take place over the course of this weekend to confirm the findings.
Earlier this morning the Official Twitter account of the Spanish Government said that the 2 people, who were thought to have shown early signs of the symptoms of Ebola, were the Air France passenger who arrived at Madrid-Barajas airport yesterday. The second patient was treated after it was revealed they travelled in the same ambulance as Teresa Romera - the 'Ebola Nurse' - when she was admitted to hospital.
As both cases had shown signs of a fever, it is still to be confirmed what - if anything - they were suffering from.
A Further 2 cases of a Missionary and Red Cross aid worker who have both recently returned from West Africa are still under observation and awaiting their test results.
Recommended Reading :
* Ebola suspect taken from Air France flight in Madrid
* Western Africa better placed to combat Ebola than Spain