Spain Wins UN Security Council Seat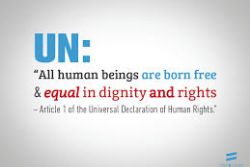 The United Nations yesterday voted in favour of awarding Spain a seat on their Security Council, to run for 2 years from January 1st 2015.
The 193 Member UN General Assembly narrowly beat Turkey in the Western Europe group, where voting had to go through three rounds as the required two-thirds majority was lacking in the first two rounds.
New Zealand, Angola, Venezuela and Malaysia also won a seat on the council for their respective groups.
Earlier last month the UK Foreign Office intimated that they would use their vote as a bargaining chip with Spain, fearing that if they gained a seat they would use this advantage to push the issue of Gibraltar Sovereignty with the UN.
Recommended Reading :
* Spain seeks UN Security Council seat
* Africa to back Spain for UN Security Council seat
* UK Foreign Office welcomes further Gibraltar talks with Spain