Jet2 linked to Castellon Airport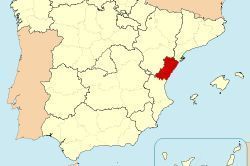 Jet2 Airlines is reportedly close to signing a deal agreeing to establish routes between the UK and Castellon Airport.
The question of the airline being linked to the airport was put to Max Buch, the Regional Minister for Economy, Industry and Tourism, to which he replied "this and other Airports".
The Airline has previously expressed an interest at the facility, however recent developments regarding the obtaining of licences and promotion of the Castellon province at the London Tourism Expo have renewed the company's appetite for serving the northern-Valencia region.
The UK accounted for 37,811 visitor room-nights in the province during August - up 35% on the same period last year - and coming 3rd on the list of visitors by nationality after France and Portugal.
A report by the National Ministry of Tourism has also confirmed the UK's growing interest in the province, with the number of tourists coming to Castellon also up by 35% for the year to date, compared to the same period in 2013. This compared with the Valencia region as a whole seeing an increase of 6.3%, and the province of Alicante seeing an increase of 2.6%.
However, just 1% of all visitors to the region of Valencia ventured into the Castellon province.
At the moment Jet2 only serves the region of Valencia through Alicante-Elche airport, where it served 258,901 passengers in 2012 from Belfast, Blackpool, East Midlands, Edinburgh, Glasgow, Leeds, Manchester and Newcastle.
The website of Jet2 currently makes no reference to any intention to fly to either Castellon or Corvera Airports.
Recommended Reading :
* Castellon Airport to exhibit as London Expo