12.3% of Working Spaniards "Under Poverty Line"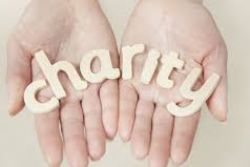 According to Spain' Fundacion 1º de Mayo, employment is in itself no longer any guarantee of a family being able to exist above the poverty line.
In a report "Poverty and poor workers in Spain", the subsidiary organization of the CCOO Union claimed that 12.3% of all working families were unable to earn a sufficient income to place them over the poverty line, with the Romanians and Greeks being the only EU nationalities placed behind Spain with 19.1% and 15.1% respectively.
The report claims that Employees with children, single people, the 16-25 age group, temporary employees, part-time workers, those in work for less than 12 months, and employees with a low level of training are most likely to be affected by poverty.
The study goes on to note how over 30% of Spaniards lives in poverty, with 740,000 households having no income whatsoever.
Fundacion 1º de Mayo maintains that this is largely due to unemployment payments being insufficient, with only 44% of those of working age currently being in employment, and with some 5.6 million actively seeking work.
The conclusion : Poverty is "closely linked" to Spain's prolonged period of austerity, which are "focused on paying the debt and not on people's needs."
Recommended Reading :
* Food aid 'for Spaniards only'