Easyjet Flight to Malaga "too heavy to fly"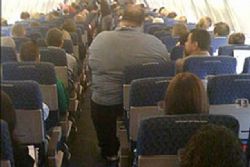 Passenger on board an Easyjet flight between Southend Airport and Malaga were asked to leave the aircraft earlier this evening.
The reason given by the flight crew was that the plane was "too heavy" to leave the runway under the current weather conditions.
Whilst the number of passengers affected by the issue has yet to be confirmed, those inconvenienced are known to have been offered 250 pounds and given seats on the next available flight.
Recommended Reading :
* UK Flight to Spain makes emergency landling after lightening strike
* Spain sets another record for tourism