Murcia to pay EU7 Mln in Corvera Airport Interest by end 2014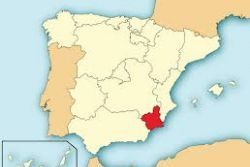 Spain's Banks; the Ministry of Defence and the Spanish Airport's Authority (AENA) are winning the battle of Corvera Airport.
On the losing side the citizens of Murcia are facing EU 7 Mln in interest payments - due to be made before the end of the year - for the two loans of EU 41 Mln (12 Months) and EU 137 Mln (3 years).
The necessity of both loans arose from the decision to terminate the contract between the Regional Government and the previous/current operator of the facility.
However, what first seemed to be a tall order - that of repaying such a huge sum in such a short period of time, and from a limited revenue stream (how many passengers will actually fly to Corvera airport, anyway ?), now seems to be almost impossible. The clock is ticking and there is still no sign of the airport becoming operational.
But the interest payments still need to be made, regardless of whether Corvera Airport is open for business, and earning a crust or not.
According to the strategy left behind by previous President Valcárcel, the EU 7 Mln (or EU 20,000 per day) 'would not have to be paid' for the reason being that the Facility would be operational by summer 2014, and that any due interest payments would have automatically been transferred to the operator upon opening.
In fact, Val even went so far as to intimate that the region could even earn money from the deal in the short to medium term.
And then there is the matter of the (Suggested) EU 36 Mln pending in compensation payments due for AENA for the closure of the older, facility - and perfectly suitable for the needs of the residents of Murcia - at nearby San Javier.
Dig deep Murcia, you are in for a bumpy ride !
Recommended Reading :
* Corvera certificates required end 2014 or new application required
* Corvera airport statistics confusion