Spain's AENA Rejects Renegotiation of Duty Free Contracts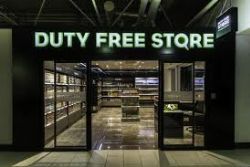 Spanish airport operator AENA said on Tuesday it would not renegotiate rental contracts with Italian retailer World Duty Free (WDF) at Madrid's international airport.
"Our commercial director has rejected the (WDF) proposal," said a spokeswoman for AENA, which is planning to list on the Madrid bourse later this year.
WDF, which was not was immediately available for comment on Tuesday, runs stores at Madrid's Barajas International airport and 25 other airports in Spain under a rental contract signed with AENA Aeropuertos SA in 2012.
At the start of October, the Italian company said the deal envisaged a rise in rent to at least EU248 Mln in 2015 from EU193 Mln in 2014, based on traffic projections that were not materialising.
WDF has said there will be 8 million fewer passengers at Madrid this year than envisaged in the contract, signalling its intention to renegotiate the deal.
WDF shares have fallen almost 23% since the terms of the Spanish contract were unveiled at the start of October.
By 1047 GMT, WDF shares were down 0.2% at EU6.37, underperforming a 2.2% rise in the Milan blue-chip index .
"AENA's rejection was in some way expected, as they are bracing for listing ... I think, however, the two companies will continue to talk to find a compromise that could fit everyone," said an analyst based in Milan, who declined to be named.
The analyst said WDF could propose spreading the rent increases envisaged in the 2012 contract with AENA over a longer concession for the Spanish airports.
Recommended Reading :
* AENA to increase retail operations at Madrid and Barcelona Airports