Spanish Regional Gov't Enforces Mushroom Protection Law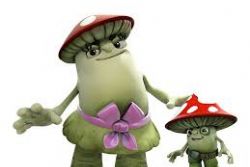 The Government of Galicia has instructed the Regional Police, Guardia Civil and Forestry Officials to levy fines of between EU100 - EU1,000 for offenders who breach strict rules on Mushroom picking.
A Decree originally published in May of this year ruled that no more than 2kg of the 'Boletus Edulis' Fungi could be collected per person, however now that the Mushroom-picking season is underway the Government has awarded the appropriate bodies the authority to police the activity.
The Decree gives specific detail on exactly what is prohibited : No more than 2kg of the mushroom can be picked per person per day, mushrooms that are both too immature or over-ripe must not be picked, and can only be stored and carried in open baskets - or similar - which allow the spores to spread.
The Decree notes that many varieties of mushrooms release their spores once picked, which in itself allows new crops to emerge.
Whilst the Government has confirmed that fines have already been levied, they have declined to comment on the exact number of infractions until this year's mushroom season has come to a close.