Iberdrola Profit Declines After Spain Cuts Renewable Subsidies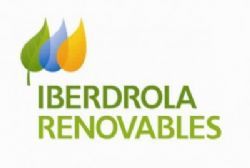 Iberdrola's profit fell 1919% in the first 9 months of the year after Spain's largest utility was hurt by a cut in renewable-power subsidies.
Net income fell to EU1.83 Bln, from EU2.27 Bln a year earlier, the Bilbao-based company said today in a statement. That matched the average estimate of seven analysts surveyed by Bloomberg.
Iberdrola's power output climbed 2.5%, while demand grew 0.2% as gains in the U.S. and Latin America offset declines in Spain and the U.K.
Iberdrola's output in Spain rose 5.8% even with the drop in demand in its main market. The world's largest renewables producer lost EU255 Mln of subsidies over the 9-month period, after the government last year cut aid to clean generation, Iberdrola said.
The outlook for earnings at Iberdrola, which gets about 47% of sales outside Spain, may benefit from a euro that's declined about 7% against the dollar this year.
Recommended Reading :
* Spanish wind power plummets following subsidy cut
* Spain cuts 2014 disbursements to power distributors