Spain sees foreign visitor numbers up 7.4% 2014 y-t-d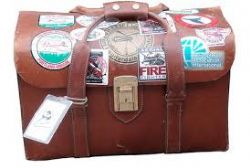 The Spanish National Institute of Tourism in Madrid today released preliminary figures detailing the number of visitors to the country during the month of September.
September 2014 saw a total of 7,023,167 foreign visitors come to Spain - up 8.1% on the same month 2013.
Figures for 2014 up until the end of September - the first three-quarters of the year - saw visitor number reach 52,407,649 - up 7.4% on the same period last year.
As is probably to expected, figures were down from August's 9.07 Million visitors - the first time in history that Spain has seen visitor numbers in excess of 9 Million for any one month, and setting a new record.
A total of 60.6 Million Foreign Visitors came to Spain in 2013, with predictions that the country will surpass that figure in 2014.
Recommended Reading :
* Spain sets yet another record for tourism
* Spain sets another record for tourism