Spain to invest €864m in ports in 2015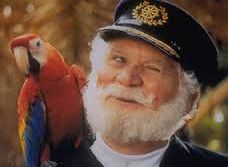 Spain's National Ports Authority (PdelE) is to invest €864m in ports in 2015, divided between areas including buildings, security installations, IT, telecommunications, port access and infrastructure.
Highlights include financing phase one of the outer breakwater at Almería; the container terminal at Cádiz; improved landside connections at Barcelona; the extension of the Punta Sollana y Espigón central breakwaters at Bilbao; upgrades to the Isla Verde dock at Algeciras; extending the rail connection at Cartagena to Escombreras; upgrades to the sea access to Motril; work on creating the retaining sea wall for the port of Granadilla in Tenerife; and rationalising the rail network within the port of Valencia.
Separately, PdelE has told the European Commission that all its ports will have an agreed security plan in place by the first half of next year, with 85% already having these in place.These plans were mandated by Directive 65/2005, however Spain has been notably slow in implementing these, with 17 ports yet to be compliant, of which seven are managed by PdelE, while the remaining ten report to regional governments.
Security plans have to be drawn up by the individual port authorities and then approved by the Interior Ministry prior to implementation.