Spanish Students Protest for 3 Consecutive Days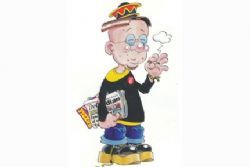 Spanish students have been protesting since Tuesday against the Organic Law to Improve the Education Quality bill (LOMCE in Spanish), which is intended to cut down the number of scholarships and to increase tuition fees.
Spain's Union of Students called the strike after Jose Ignacio Wert, Spain's Minister of Education, Culture and Sports, supported the LOMCE bill.
Thousands of demonstrators have marched daily in 43 cities across Spain, including students from all levels, teachers and parents.
They are demanding the resignation of Wert, because over the last three years tuition fees have increased by 50%, leaving more than 45,000 students with no university because they can't afford the expensive student fees.
Although Wert insists that the impact of the protests are minimal, Ana García, General Secretary of the Spain's Union of Students says that the strike has had 90% approval among the Spanish population.
Recommended Reading :
* Number of foreign students studying in Spain falls
* Spanish students lag behind in problem solving