Spain Sees Cost of Petrol and Diesel Fall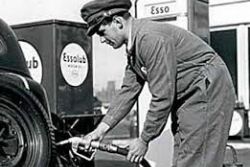 The cost of Petrol in Spain is currently standing at its lowest rate since July 2012, with the cost of Diesel at it's lowest price since February 2011.
With regards to Petrol, the cost has fallen by an average of 4 cents per liter over the course of the last 7 days, and at 1.352 Euros compares to the 1.40 Euros per liter seen at the start of October, and around 3.9% cheaper than the start of the year.
Diesel fell to EU1.274 per liter at the end of the 1st week of October, down 6.0% on the start of the year and 6.4% on the same period of 2013.
The falling costs come in spite of the recent devaluation of the euro, which usually has the opposite effect on fuel prices and due in part to the cost of crude oil falling by 8USD per barrel.
Currently the cost of filling an average car (55 Liters) with Petrol stands at EU74.30 and at EU70.00 for Diesel, representing a saving of EU2.20 and EU1.30 respectively compared to the start of the month.
The cost of fuel is still cheaper in Spain than the rest of the EU, where prices average EU1.518 per liter for Petrol and EU1.356 per liter for Diesel.
Recommended Reading :
* ECJ rules Spain must pay back fuel tax
* Spain regulator probes petrol pump pricing
* Repsol admits to lowering petrol prices on Mondays