Spain's AENA prospectus filing postponed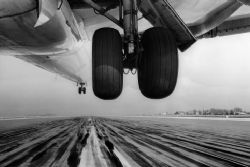 The filing of state-owned Spanish airport operator AENA's planned initial public offering, initially due on Friday, will be delayed, a spokesman for the company said.
He declined to say when the prospectus would now be filed.
Separately, a spokeswoman for Spain's stock market regulator told Reuters AENA had not yet provided all the necessary information for the prospectus to be given the watchdog's green light.
"Legally they have to bring a series of documents and they haven't presented all of them," she said.
Earlier on Friday afternoon the preliminary price range for the sale of 49% of the company was set at between EU41.50 and EU53.50 a share, implying a market value of between EU6.2 Bln and EU8 Bln, the report also said.
The Spanish government had initially considered a EU5 Bln valuation but three core shareholders chosen this month put it at EU7.3 Bln to EU8 Bln.
Recommended Readimng :
* Core investors bid high for Spain's AENA