Why Spain's Poor Fear Goldman Sachs : Report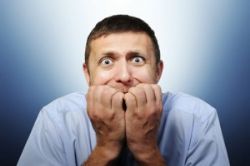 In August 2013, Goldman Sachs and Azora bought 2,935 apartments in Vallecas, Madrid, for an average EU980 per square metre - roughly a 50% discount to the market rate.
About 2,500 of the flats were occupied, including around 400 with tenants on reduced rents.
If the funds collected zero rent from the empty flats and from those on reduced rents, this would give a delinquency rate of up to 28%.
That compares with a rate of about 6.4% on mortgage loans in Spain.
"It's a high default rate," said IE Business School professor Miguel Hernandez. The lower the price, the higher the default rate an investor can risk.
Sources: IVIMA, Madrid real estate agents,sources close to the funds. Calculations are approximations. Average price based on flat size of 70 sq m, excludes garage space etc..
Recommended Reading :
* 12.3% of working Spaniards under poverty line