Spain's Liberbank failed ECB test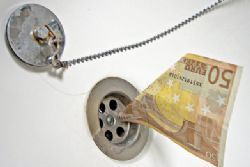 Spanish bank Liberbank had a capital shortfall of EU32 Mln at the end of 2013, though had raised EU616 Mln to the end of September of this year, data from a European Central Bank stress test showed on Sunday.
Liberbank was the only Spanish lender to register a capital shortfall at end-2013 according the ECB figures .
In 2011 Liberbank accepted EU124 Mln in state aid, as part of the EU41.3 Bln Spain accepted to prop up the ailing banking sector following the collapse of the property sector in 2008.
Recommended Reading :
* Spain bad loans ratio rises to 13.2% in August