Spain's eDreams considers legal action against Iberia and BA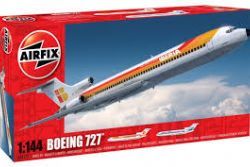 Spain's eDreams Odigeo is considering legal action against British Airways and Iberia over Friday's withdrawal of fares from 3 of the online travel company's websites, causing its shares to plunge nearly 60%.
Executives of eDreams on a conference call with analysts on Monday declined to elaborate on what action they could take but said that a statement made by the airlines on Friday was "inaccurate" and had been issued without warning.
"We're exploring our legal options," one executive said.
No one from Iberia or British Airways, both part of the International Airlines Group, was immediately available to comment.
The airlines allowed fares to be posted again on the Spanish and French sites on Saturday, helping to lift shares in eDreams 88% by 1120 GMT after trading resumed on Monday. The shares had tumbled by 59% before trading was suspended on Friday.
British Airways and Iberia had said on Friday that they could no longer allow fares to be published on eDreams in Spain, Opodo in France and eDreams.com because final ticket prices shown did not comply with European and Spanish legislation.
The online travel group reiterated its 2014 earnings guidance during the Monday conference call.
Recommended Reading :
* Iberia Airlines confirm order of new fleet