Spain's ruling PP expels Rodrigo Rato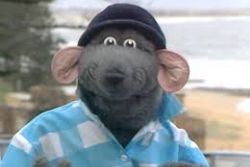 Spain's Partido Popular has expelled ex-IMF head Rodrigo Rato following the investigation into his alleged misuse of company credit cards to supplement his personal spending, whilst working as the CEO of bailed-out Bankia.
Rato is just one of more than 80 Bankers- mainly employed by Bankia and Caja Madrid - being investigated for corporate crimes over allegations that they spent more than EU15 Mln on personal indugencies.
The Former Minister of Finance had already asked for a temporary suspension of his party membership while the investigation is underway, and is one of 13 of the accused who are members of the ruling PP.
However, earlier this afternoon the PP issued a statement announcing how the party has expelled all members currently being investigated for their part in the credit card scandal.
The PSOE opposition had expelled any party member caught up in the investigation as soon as they were made aware of any involvement and criticised the ruling PP for failing to do likewise.
Rato, who served as Chief of the IMF between 2004 and 2007, has denied any wrongdoing - and has told the press of his understanding that he was entitled to use his company credit card for purchases of clothes, Shoes, meals, nighclubs, drinks and cars etc...
Recommended Reading :
* Spanish court orders ex-Bankers to deposit millions of euros
* Spanish police arrest dozens in EU250 Mln corruption case