Three-Quarters of Spain's fighter jets unable to fly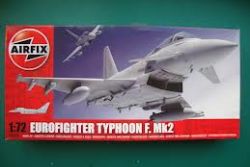 Anonymous Spanish Military sources have reportedly told El Confidential how mounting cuts imposed by the Treasury has resulted in a depleted fleet of combat-ready aircraft.
The report follows news earlier this week that Spain now plans to inject EU10 Bln into the Military following 6 years of cuts.
A fleet of 39 Eurofighter Typhoon jets are required in order to keep 10 in a state of alert, however the source reveals that just a fraction of this number are able to meet this requirement. Apparently, several of the F-18 predecessor being brought out of retirement to meet Spain's obligations to NATO.
However, the Eurofighters were not specifically named in the list of projects due to receive a share of the funding.
The Newspaper also reports that just 6 Eurofighters in Spain's Quick Reaction Alert (QRA) service are currently able to engage in combat.
Spain ordered 73 of the Eurofighter, however those which have been delivered to date have been fraught with support issues, with problems getting the correct spare parts.
Earlier this year Foreign Minister José Manuel García Margallo announced that 4 Eurofighters would support Spain's NATO commitments in patrols across the Baltic, however the source claims that the F-18 will be sent in its place.
However, sources from the Ministry of Foreign Affairs claim that this is not the case, and likewise deny that there is any issue in sourcing components for the Eurofighter.
Recommended Reading :
* Eurofighter jet crashes in Spain killing Pilot
* Spain offers to build Battleships fro India
* Spain wastes EU680 Mln of Submarines that sink