Spain postpones IPO for AENA sale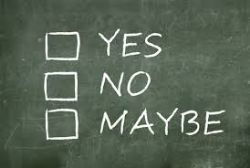 The Spanish government has decided to postpone its plans to privatise airport operator AENA with an EU 7.8 Bln public share offer, a source with knowledge of the matter said on Thursday.
The sale of a 49% stake in the world's biggest airports operator had promised to be the largest initial public offering in Europe this year.
AENA, which operates airports in Spain and Latin America and will soon hold a majority stake in the UK's London Luton airport, had been aiming for its shares to make their market debut on Nov. 12.
But renewed doubts over the strength of Europe's economic recovery and a flagging market appetite for new listings after plentiful offerings earlier in the year have blighted the prospects for a successful sale.
"The operation is postponed until a technical flaw that was identified can be resolved," the source said on condition of anonymity. The flaw the source mentioned related to a tender not being organised to pick an auditor to sign the so-called comfort letter needed for the sale.
State-owned AENA had last week postponed filing the prospectus for the offer although unnamed officials at the company had said the operation would likely be given the government's green light on Friday.
Other sources have also said senior government officials were divided on whether the IPO should go ahead at all, as well as on pricing.
AENA said it was not aware of any suspension while the economy ministry, the treasury ministry, the public works ministry and Prime Minister Mariano Rajoy's office all declined to comment.
Recommended Reading :
* Spain says no going back on AENA IPO
* Spain Banks warn AENA listing could be delayed