Spain 2nd highest inequality in the EU : Oxfam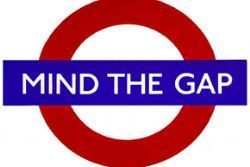 Spain has the second highest level of inequality in the European Union according to a report published on Thursday by Oxfam.
The report highlights that the richest one percent of Spaniards have as much wealth as 70% of the entire population, while the fortune of the three richest people in the country is equivalent to that owned by the poorest 20%.
Oxfam said this situation is getting worse. While the economic crisis has caused serious problems for most strata of Spanish society, "In the last year, the 20 richest people in our country have increased their fortunes by EU15.5 Bln, which is the equivalent of EU 1,396,000 per hour."
This inequality has risen sharply over the first nine months of the year. In January, Oxfam reported the income of the greatest 20 fortunes in Spain was equal to that of the poorest 20% of the population.
"The growth in inequality is not down to chance, it is the result of concrete policies which have tipped the balance and allowed a few to obtain benefits which grow day by day. The majority of people lose their rights, their power and their ability to prosper," commented Jose Maria Vera, the general director of Oxfam Intermon in Spain.
"This extreme inequality puts a break on the prosperity of the major part of the inhabitants... the economic growth is only benefitting the rich and it will continue to do that until governments act to reverse this perverse dynamic," Vera said.
Vera called for policies to better redistribute wealth, see fairer methods of tax collection, as well as guaranteeing equal opportunities which reduce gender gap earnings.
Recommended Reading :
* Spain is 2nd worst in EU for child poverty
* 12.3% of working Spaniards under poverty line