Spain to see Google Tax effective Jan 1st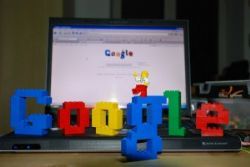 After much debate over recent months, the Spanish parliament has finally approved new intellectual property laws which allows news publishers to charge aggregators each time they display the news they have written on any third-party website.
Google is perhaps the best-known of sites such as this, and the charge has been referred to as the "Google Tax" by many observers, and has been demanded for years by the Spanish Association of News Publishers (AEDE).
However, the law - which takes effect on January 1st - does not specify the amount such aggregators are likely to be charged.
For their part, Google has expressed their disappointed with the decision, but will work with Spanish news publishers to help them increase their revenues.
in 2013 Google agreed to help French news organisations increase online advertising revenue and fund digital publishing innovations to settle a dispute over whether it should pay for news content in its search results.
Recommended Reading :
* Uncertainty over Spain's Google Tax law
* ECJ rules in favour of Spain data protection agency over Google
* Google dominates Spanish smartphone market