Banco Popular posts 2% rise in nine-month profit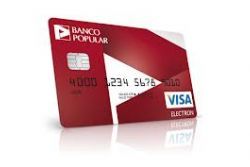 Spain's Banco Popular on Friday said net profit rose nearly 2% to EU231 Mln in the first 9 months of the year, beating forecasts, as net lending income fell less than expected compared to 2013.
Spain's 5th largest bank by market value, said net lending income, or earnings on loans minus deposit costs, had fallen 3.8% to EU1.76 Bln in the year to September.
Like most peers, the bank has recovered from a deep financial crisis and soured debts are falling as Spain's economy improves, though net lending to clients is still shrinking.
Recommended Reading :
* Spain's Popular says to pay EU239 Mln for Citis Spanish units
* Spain's Banco Popular reports falling profits