Spain's most popular driving infractions : DGT report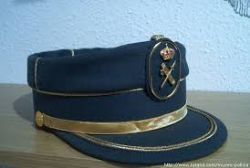 Spain's Dirección General de Tráfico (DGT) have reported how speeding, not wearing a seat belt and improper vehicle maintenance are the 3 most popular offences recorded by the Guardia Civil.
A campaign, where 600,000 vehicles were stopped between 20th to 26th October found 34,672 - around 6% of all motorists - drivers had committed some kind of motoring infraction.
39% of vehicles stopped were found to have exceeded the speed limit, with 13% having done so by more than 20 km/hr.
During the week long campaign a total of 2,113 people were found to be not wearing a seatbelt, with a further 114 drivers failing to have ensured the correct seatbelts / safety arrangements for children traveling in the vehicle.
Some 1,230 drivers were stopped for having used their mobile phones whilst driving.
The number of drivers being stopped and found to have tested positive for being under the influence of drugs and alcohol arved at 1,193.
A further 471 were guilty of performing a dangerous overtaking maneuver, and another 440 for failing to observe a mandatory stop sign.1,607 vehicles were found to be in an roadworthy condition - 38 of which were in such a poor state of repair that they were not permitted to continue their journey after being stopped by the Guardia Civil.
The number of drivers found to not be in possession of the correct documentation for the vehicle stood at 1,824, whist a further 1,075 did not have the correct driving licence permissions.
Recommended Reading :
* Spain road deaths down 12% on 2012