"Should Murcia compensate AENA for San Javier closure ?" : Senator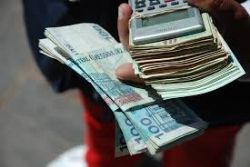 Earlier this week the Spanish Minister of Development, Ana Pastor, told the house of Senate that her department was working closely with the Regional Government of Murcia to ensure that Corvera Airport was operational as soon as possible.
Pastor was responding to a question from Ramon Ortiz, the PSOE Spokesperson in the house, on whether the Government considers it essential that the Murcia Government compensates AENA for the closure of San Javier Airport in favour of the new facility.
In true form, the Minister sidestepped the question and responded that the government was "doing all it could", before going on to wax lyrical about the improved facilities at the newer airport, and how it would be better for tourism etc... etc...
Ortiz also reminded Pastor that back in November 2011 an agreement was reached by the previous PSOE administration and the Government of Murcia to hand the Airport of San Javier back to the Miltary.
Ortiz also took the opportunity to remind the Senate that the extensive delays in opening Corvera Airport were resulting in costs of around EU 20,000 per day.
Elsewhere this week, the European Commission has delayed their decision on the granting of the final approvals required for the operation of Corvera Airport, with a decision now due to be made on December 18th.
Recommended Reading :
* Murcia to pay EU7 Mln in Corvera Airport interest by end 2014
* Corvera certificates required end 2014 or new application required