Argentina asks Spain to extradite Franco-era officials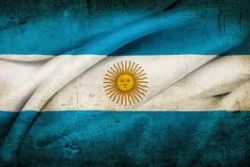 An Argentine judge has requested that Spain arrest and extradite 20 former Spanish officials, including two ex-government ministers, suspected of human rights violations in the era of dictator Francisco Franco.
Federal judge Maria Servini de Cubria, who is investigating allegations of torture and other crimes committed in Spain during the Franco era, issued the request on Friday.
Among the 20 are former ministers Jose Utrera Molina, 86, and Rodolfo Martín Villa, 79, who face allegations of attempted homicide from 1974 and 1976, respectively.
Franco ruled Spain from 1939 to his death in 1975, after which it took some years to establish a functioning democracy.
Franco-era officials cannot be prosecuted in Spain because of an amnesty enacted when the country returned to democracy in the late 1970s.
Families of alleged victims turned for help to Argentina, which has an extradition treaty with Spain.
They are using the concept of universal jurisdiction, the idea that crimes such as torture are so serious they can be prosecuted across borders. Using this concept, Spain briefly detained Chile's former dictator Augusto Pinochet in 1998.
There was no immediate official reaction in Spain to the extradition request, but past form suggests that the process will be slow.
In April, seven months after an extradition request from Argentina, Spain's High Court declined to extradite to Argentina a former policeman accused of torturing prisoners during the Franco years.
Recommended Reading :
* UN gives Spain 90 days to explain Franco-era crimes
* Spain denies Franco crimes 'against human rights'