Catalan Politician threatens Spain with default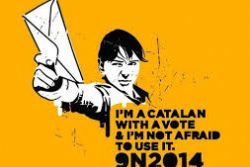 Oriol Junqueras, leader of the Catalan Republican Left party (ERC), has warned Spain the region could threaten to default on its debts if the national government refuses to negotiate on the issue of a referendum on independence.
"If the Spanish state does not negotiate, that will make it impossible for the Catalan economy to shoulder the debt and Spain will enter into default," Junqueras told El Pais.
Catalonia's debt stands at almost EU62 Bln according to the Spanish central bank's figures for Q2 of 2014 - equivalent to around 6.0% of Spain's overall debt.
The ERC party has increased in popularity over recent months as Catalonia's conservative nationalist president Artur Mas struggles to fufill his promise of a referendum on independence, following a number of legal challenges from Madrid.
An opinion poll published by the regional government last week revealed that the ERC could overtake Mas's CiU by winning up to 39 seats in the regional parliament while Mas's share of the seats could fall to 32.
The ERC currently supports Mas in the parliament but the two parties disagree on how to tackle Madrid's fierce resistance to the independence vote.
Last week the Spanish government launched a new legal challenge against the symbolic vote planned for November 9. Mas promptly vowed his own legal counter-attack.
The ERC has called for a snap election to serve as a gauge of public opinion on the issue.
Recommended Reading :
* Spain to block watered down Catalan vote on independence