Spain new car sales up 26.1 pct yr/yr in October - ANFAC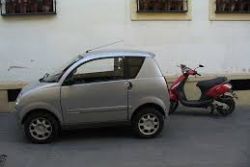 New car sales in Spain increased 26.1% year-on-year in October, the 14th consecutive month of growth, car manufacturers' association ANFAC said on Monday.
That was almost identical to a 26.2% increase in September, helped by an ongoing purchasing subsidy programme.
The first 10 months of the year saw sales of 716,746 cars, ANFAC said, a rise of 18.1% on the same period in 2013.
Recommended Reading :
* Spain's most popular driving infractions : DGT report
* Spain's new car sales up 26.2% year on year in Sept