Catalonia maintains November vote despite new suspension of process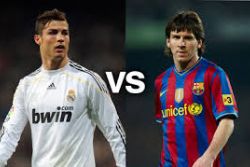 The ongoing legal showdown between Madrid and Barcelona entered a new stage on Tuesday, when the Catalan government announced it would press on with an informal referendum on self-rule despite a court-mandated freeze on proceedings.
On the same day that the Constitutional Court suspended the new plebiscite – as had been widely expected after the central government filed a challenge on Friday – the Artur Mas administration announced legal action of its own against Madrid.
Catalonia will haul the central government before the Supreme Court for "violating the fundamental rights" of Catalans who wish to vote on November 9. This is the only argument that stands any chance of making progress in the courts, legal experts told EL PAÍS earlier this week.
Meanwhile, the regional government sent out a defiant message to Madrid.
"We are maintaining our participatory process. We couldn't say this any clearer. And we're doing so regardless of the consequences," said Catalan government spokesman Francesc Homs.
However, Barcelona has been careful to outwardly respect a decision issued by the Constitutional Court in late September, when it suspended the original referendum planned for November 9, and all campaigning activities, until it decides whether such a vote is legal or not.
Regional authorities immediately announced a similar "participatory process" for the same date, except this one would have no legal backing and no official census, thus reducing its validity significantly. The executive said there would be ballot boxes, although last weekend a Catalan official admitted this could not be guaranteed either.
Catalan premier Artur Mas was immediately criticized by secessionists for "bowing to Madrid," and the government's main political supporter, Oriol Junqueras of the Catalan Republican Left (ERC), said the partnership was over.
Because there is a chance that the Constitutional Court could rule that a unilateral referendum is in fact unconstitutional, on the grounds that all Spaniards have the right to decide on an issue of national importance, the Catalan government has been at pains to call this second informal vote anything but a referendum.
It has also campaigned for this "participatory process" through informal channels, avoiding an official paper trail that could give rise to claims that they are violating the court's suspension.
The Catalan executive is insisting that the alternative vote is a completely different process from the halted referendum.
"You cannot forbid what is not being done," argued Homs.
The Catalan government will also call a meeting of the Pacto Nacional por el Derecho a Decidir, a group of 40 parties, unions and associations that support a referendum on self-rule in the region. Some officials have suggested that this group could end up organizing what is left of the campaign and the vote itself, as a way to free the executive of any legal responsibility.
But this idea is being criticized even by the actively pro-independence association Catalan National Assembly (ANC), which says it is the Catalan government's job to organize the vote.
Some critics have suggested that Artur Mas should scrap the vote altogether and hold early elections that would effectively play the role of a plebiscite vote. A recent survey by Centro de Estudios de Opinión, Catalonia's sociology research center, showed that the winner would be the pro-independence ERC, with Artur Mas's ruling Convergència i Unió (CiU) losing nearly 20 seats in the regional assembly.
Recommended Reading :
* Spain to block watered-down vote on Independence
* Spain state-advisor back Catalonia referendum block