Spain's Podemos sees surge of support in opinion poll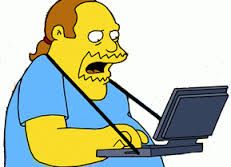 Spanish political newcomer Podemos would come a close 3rd in a parliamentary election, a closely-watched official poll indicated on Wednesday, confirming a surge of support for the upstart that has shaken up Spain's 2-party system.
Spaniards have become disillusioned with the ruling People's Party and the opposition Socialists following a string of corruption scandals and a 6-year economic downturn. The 2 parties have dominated the political landscape since Spain's return to democracy in the late 1970s.
Podemos ('We can'), founded by pony-tailed academic Pablo Iglesias in January, was the most popular party in the survey from the Centre for Sociological Investigations (CIS), with 17.6% of those polled saying they would vote for it, compared to 14.3% for the PSOE and 11.7%for the PP.
That would translate into a score of 22.5% for Podemos in a national vote if it were held now - 5 percentage points behind the PP and just over one percentage point behind the PSOE, the CIS said. The next general election is due in late 2015.
The institute corrects the survey results against historical data to arrive at a likely election outcome. The polls are harder to read in the case of Podemos because it is new.
The poll supported the findings of a survey published in Spain's leading newspaper El Pais on Sunday which showed Podemos would come first in a national election with 27.7%, though the paper cautioned it did not have the historical data to adjust the results. The paper dubbed the findings "a political earthquake".
Wednesday's survey, which polled 2,480 people across Spain, showed more than 80% rated the country's economic situation as "bad" or "very bad", demonstrating a tentative economic recovery has yet to be felt in a population that still suffers one of the highest unemployment rates in Europe.
More than 60% of those polled said they would never vote for the PP while nearly 70% rated the government's performance as "bad" or "very bad".
More than 85% rated PM Mariano Rajoy as inspiring little or no confidence.
However, both main political parties together would still gather just over 50% of the vote, the poll showed, supporting the possibility of a grand coalition.
Podemos is trying to fine-tune policy proposals that initially included a possible nationalisation of Spain's biggest companies as well as a partial default on national debt.
The party, which took 5 seats in May's European elections, now says it will carry out nationalisations only if the firms don't fulfil their social responsibility and it will "audit" the national debt before making any further decision.
It is also building up a political structure across the country. Iglesias is set to be confirmed as leader next week after winning strong support in party assemblies.
Recommended Reading :
* Spain's Podemos overtakes PP in opinion poll
* Support for Spain's ruling conservatives sinks