Defiant Catalonia to proceed with vote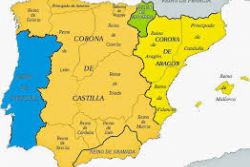 Catalonia will ignore a legal instruction from Madrid and proceed with the largely symbolic referendum to gauge the population's opinion on the issue of independence for the wealthy North-Eastern region of Spain.
The Central Government had banned the region's 7.5 million residents from holding such a vote, but regional president Artur Mas said that the non-legally binding referendum would still take place anyway.
"The government of Catalonia will never do anything against the freedom of expression of the Catalans," Francesc Homs, regional government spokesman, told in a press conference. Homs also said Catalonia will sue Spain's central government, claiming criminalizing the referendum violated Catalans' "fundamental rights."
Viewing the vote as a "covert referendum," the central government again to the issue to the Constitutional Court in order to bring the matter to an end.
"What any government subject to the law ... has to do, and what I'm sure the Catalan government is going to do, is to suspend the institutional action and not [conduct the poll]," Spain's Justice Minister Rafael Catalá said.
Leaving Catala's instructions aside, Mas is faced with pressure to ignore the central government from both the Catalan people and local opposition party the Republican Left of Catalonia, which is even more pro-Independence than Mas' liberal nationalist Democratic Convergence of Catalonia.
"It is a game of chicken," Joan Botella, a political scientist at the Autonomous University of Barcelona, told the Wall Street Journal.
The ball is - for now at least - firmly in Madrid's court, with all eyes on Catalonia for Sundays vote.
Recommended Reading :
* Catalonia maintains November vote despite suspension of Process