Spain to extradite 'Pink Panther' jewel thieves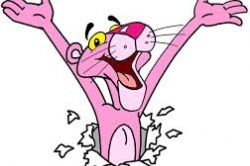 Spain will extradite a Serbian wanted by the United Arab Emirates for his alleged role in a multi-million dollar jewel heist carried out there by the so-called Pink Panther gang, the High Court said on Wednesday.
Police arrested Borko Ilincic in a Madrid suburb in February on an international arrest warrant issued by the UAE following a 2007 raid carried out when the gang drove two cars through the window of a jewellery store in a Dubai shopping mall, escaping with around $14 million euros of gems.
The Pink Panther gang got their nickname after a London robbery in 2003 when a thief hid a diamond in a pot of beauty cream, similar to the plot of one of the "Pink Panther" movies about an inept French detective played by Peter Sellers.
The group is believed to include around 800 people responsible for nearly 300 robberies in 35 countries since 1999, with the value of jewellery stolen estimated at more than EU350 million, according to Interpol.
Recommended Reading :
* 31 arrested in joint Bulgaria - Spain ATM fraud operation
* 'Thieving, Cheating Gypsies' v Royal Spanish Academy