Spain arrests 10 'Online Haters'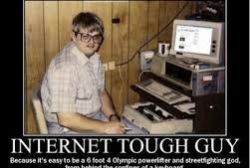 Ten people were detained and two minors charged with promoting Basque terrorism on the Internet, the Spanish Ministry of Internal Affairs said in a Thursday statement on its website.
"In the codenamed Operation Spider, Spanish Civil Guard [police] officers have detained 10 people and accused two more minors on charges of promoting terrorism of ETA [an armed Basque nationalist organization] and humiliating terror victims on social websites," the statement said.
According to the ministry's statement, the detained did not cooperate with each other and used social media for terrorism propaganda. On Thursday, the second stage of the operation Spider was carried out across Spain, in the communities famous for their nationalist and separatist sentiments. Earlier, in April, the first stage of the operation reportedly resulted in 21 arrests in the Basque Country and Navarre and five others across northern Spain.
ETA, "Basque Homeland and Liberty", is a separatist organization in Spain that used terrorism in its propaganda of the Basque Country independence. It killed more than 800 people in terrorist attacks in the last 50 years, according to the Spanish government. However, in October 2011, ETA declared a "definitive cessation of its armed activity", since then no attacks have been registered.
Recommended Reading :
* Spain sees 21 online hate arrests
* Spain investigates offensive Twitter accounts