New UK flights to Lanzarote, Gibraltar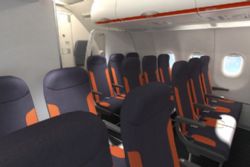 EasyJet has announced the establishment of new flights form Bristol airport to Gibraltar and Lanzarote as from April 2015.
The route to Lanzarote will run throughout the year, flying twice weekly from April 18th. Easyjet's website advertised fares starting from £34.99 per person one-way (based on 2 people travelling on the same booking).
The Bristol to Gibraltar route will also run throughout the year, flying three times per week from 19 April 2015, with fares starting from £32.99 one-way.
Recommended Reading :
* Spanish Military invades Gibraltar airspace (Again...)
* Easyjet flight to Malaga 'too heavy to fly'