EU court backs Spain's tax breaks for foreign acquisitions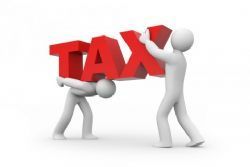 Spain has won backing from a European Union court for tax breaks intended to help its companies buy stakes in foreign firms, dealing a blow to EU regulators' campaign against tax deals they view as illegal subsidies.
The Luxembourg-based General Court said on Friday the European Commission had failed to prove the Spanish aid to Banco Santander, Autogrill Espana and Santusa Holding gave them an unfair advantage.
The ruling came as the EU executive ramps up its fight against tax breaks in Luxembourg, the Netherlands, Ireland, Cyprus, Belgium and other countries, which help companies save millions of euros.
The Commission ruled in 2009 and 2011 that the Spanish tax breaks, which applied to companies holding a foreign stake of at least 5% for a minimum of one year, breached EU state aid rules.
The 3 companies subsequently challenged the EU rulings at the General Court, Europe's second highest. Judges agreed with their arguments by annulling the Commission's decisions.
"The Commission failed to establish the selective nature of that regime," the court said.
The Commission, which can appeal the verdict at the Court of Justice of the EU, Europe's highest, on points of law, said it would assess the ruling and its implications.
Santander declined to comment.
The judgment may force regulators to fine-tune their tax investigations, said Mark Simpson, a partner at law firm Norton Rose.
"The timing is certainly unhelpful. There are new probes coming up and the Commission may need to think carefully on the direction the probes will take," he said.
The Commission last month ordered Spain to recover corporate tax breaks from companies which acquired indirect stakes in firms abroad. The tax measures came about after Spain widened the scheme to include indirect holdings in 2012.
The Commission is now investigating so-called sweetheart tax deals offered by Luxembourg, Ireland, the Netherlands, Malta, Belgium, Cyprus and Gibraltar to see if they give companies such as online retailer Amazon, coffeehouse chain Starbucks , Italian carmaker Fiat and iPhone maker Apple an unfair advantage.
The Spanish cases are T-219/10, Autogrill Espana v Commission and T-399/11 Banco Santander and Santusa Holding v Commission.
Recommended Reading :
* EU Orders Spain to recover corporate tax breaks from acquisitions