Corvera Airport to cost Murcia 'as little as possible'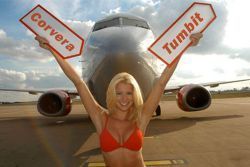 The Region of Murica's Minister of Development, Public Works and Planning has issued a consignment of EU16.4 Mln for urban regeneration as part of their budget for 2015.
Manuel Campos, appeared in front of the Regional Assembly last week to account for his department's budget, which totals some EU137.3 Mln - up 22.1% on 2014.
The Minister went to say how EU64.8 Mln will be allocated, for the improvement of land and property (up 49.1%), EU5Mln on roads, and EU9 Mln on transport and infrastructure.
The Minister also singled out the Town of Lorca - where many building were damaged by the 2011 Earthquakes - as being the proposed recipient of significant funding.
However, Campos reiterated that none of his 2015 budget allocation concerned the development and operation of Corvera Airport, adding that his department would "try to ensure that any public costs were minimal, and if possible nothing at all".
The region is currently waiting for Brussels to grant their final approval of the legality surrounding the loan guarantee for the owners of Corvera Airport, and for the agreement to compensate AENA for the closure of San Javier airport to be finalized.
Recommended Reading :
* Corvera Airport Statistics Confusion
* Murcia to pay EU7 Mln in Corvera Airport interest by end 2014