Spain's Podemos questions legality of Castellon Airport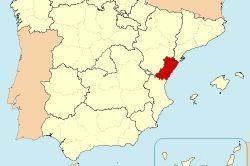 Spain's newest political party - Podemos - has questioned the legalities surrounding the finances of Castellon Airport.
The party, who gave the PP and PSOE a battering in opinion polls last weekend, suggested that residents of the region of Valencia should not therefore have to pay one cent towards the facility's debts.
Castellon Airport cost EU150 Mln to build and has still not welcome a single passenger flight since 'officially opening' in March 2011.
Podemos also questioned why the Canadian company appointed to operate the facility - SNC Lavalin - were considered an appropriate partner, after being investigated for fraud by the World Bank. The international body found the company guilty of bribing officials involved in a project to build bridge in Bangladesh.
Alberto Montero also holds that the absence of any mandatory infrastructure study by former Airport Chairman Carlos Fabra - also found guilty of a similar change - means that the legality of the facility remains dubious.
SNC Lavalin at not obliged to repay the Generalitat Valenciana one single cent until passenger numbers surpass 1.2 million per year. As a comparison, Murcia's San Javier airport only welcomed 1.14 million passengers for the whole of 2014.
Draw your own conclusions.
Recommended Reading :
* Castellon Airport costs Valencia EU46,300 per day