Study into cost of Spain's mobile internet charges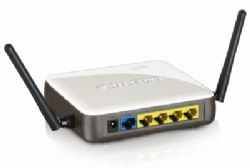 Spanish consumer association FACUA  has conducted a comparative study on internet fees imposed by mobile phone operators, the fastest growing of their revenue streams.
The study includes offers from 8 service providers: Movistar, Vodafone, Orange, Yoigo, Pepephone, Másmovil, Simyo and R.
The report shed some light on the ridiculously disproportionate rates, applied when a customer uses all of their monthly data allowance, something that more often than not occurs earlier in the month, given the increasing use of mobile internet.
From 6 to 11 Euros per 1GB extra
Addition costs per 1GB at 3G or 4G speeds incur charges ranging from EU6 Yoigo and Simyo to EU11 from Vodafone, which together with Orange is also the most expensive operator for consumption of extra data.
Subscribing for an extra 5 GB ranges from  EU27 with Simyo to EU51 with Vodafone and EU51.50 Orange. For an extra 10 GB, rates start at EU36.08 with Másmovil to EU102.40 with Orange.
The report also notes that mobile internet connections represent a growing niche market in which operators are taking advantage of the absence of regulated tariffs to impose unreasonable fees.
FACUA  compares the situation with mobile internet with the arrival of the first fixed-line internet networks in Spain, when the market had not yet been regulated and there was no price set for connections from landlines.
Government-Imposed tarrifs
Back in 2010 FACUA had previously suggested to the previous PSOE administration that the regulation of mobile internet tariffs be a concern of the national government.
The idea being that the regulator could set the price of mobile deals, as well as a flat fee all customers could benefit from, regardless of the company they subscribed too. Moreover, this would not preclude operators from launching their own offers.
The report also points out that the regulation mobile phones' tariffs, was successfully achieved with the approval of a roaming eurotariff by the EU in reaction to the prices charged by an abusive industry 'that refuses to compete and employs oligopolistic practices'.
Recommended Reading :
* Spain sees complaints about Telecoms and Energy companies hit record high
* Spain's worst mobile phone operator : Survey