The Hypocrisy of Spanish 'Justice'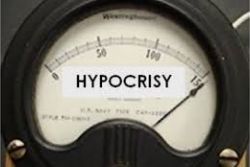 In brushing aside demands by both Interpol and the United Nations to investigate Franco-era crimes, Spain should surely recognise the laughable double standards they have been exercising over recent years.
Just yesterday the Spanish Minister for Justice Rafael Catalá confirmed that police were "unlikely" to arrest the suspects named by Argentina as being wanted to face crimes committed against the Spanish people under the rule of General Franco.
Catala justified the move, saying that the crimes exceeded the statute of limitations in Spain, and cited Spain's 1977 Amnesty Law which states crimes committed during Spain's Civil War and under the dictatorship of Francisco Franco cannot the subject of a criminal trial.
However, one of the accused - former Spanish Government Minister Rodolfo Martin Villa - said that he did not wish to hide behind a legal "parapet" and would rather testify about the incident.
Whilst Spain is happy to wipe the dirty slate of their own troubled history of human rights violations clean under the terms of an "Amnesty", you would have thought that the sensible thing to do was to keep their head down when pointing the finger at other countries.
Instead, and perhaps realising that the international community would not forgive such hypocrisy, it was only after persuing the Chinese President for more than a year, that Spain decided to drop demands to extradite him for "Crimes against human rights in Tibet".
Rightly or wrongly, Spain, get your own house in order first !
Recommended Reading :
* Interpol asks Spain to arrest 20 for Franco-era crimes
* Spain drops China human rights case
* Spain defies Franco crimes against human rights