Corvera Airport Developer Refinances Repsol Debt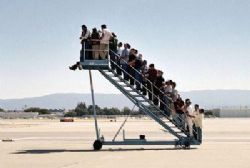 Sacyr - the Spanish construction company and majority shareholder of the consortium behind the developers of Corvera Airport - on Thursday said the refinancing of its debt linked to the purchase of a 9% stake in oil group Repsol - which it needs to refinance by the end of the year - was at advanced stage.
The company is considering various refinancing scenarios, depending on the market environment, Sacyr's Finance Director Fernando Lacadena told an analyst conference call after releasing results for the 9 months to September.
Sacyr has syndicated debt of EU2.3 Bln linked to the acquistion of its Repsol stake.
Recommended Reading :
* Murcia to pay EU7 Mln in Corvera Airport interest by end 2014
* Spain sees cost of Petrol and Diesel fall