Spain's former defence minister advocates federal model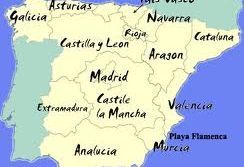 Spain's model of autonomous regions "has collapsed," former Defence Minister Carme Chacon said Friday, advocating federalism and urging PM Mariano Rajoy to enter into dialogue with separatists in Catalonia.
Spain needs constitutional reform, Chacon, who is now head of foreign relations for the PSOE, told Efe.
Society is demanding a change in the current territorial model, she said, urging consideration of "models that are successful in the world, such as the federal state."
"After 37 years of democracy" reforms are needed, Chacon said, adding that all parties in parliament must work together to open the door to constitutional reform.
"We must all participate, without preconceived dogmas," she said.
Constitutional change will foster "a better and more sensible position of Catalonia in Spain as a whole," Chacon said, emphasizing her own preference for federalism.
"One has only to look around the world to see that it's not by chance that the federal state is the most widespread form of state in the world"
Recommended Reading :
* Spain pays EU13.39 Ban of local Government debt