Spain property prices continue to slide : TINSA report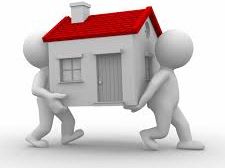 Latest figures issued by TINSA have revealed how Spanish property prices are continuing to slide.
The Group's report for the month of October has shown how the TINSA General IMIE index stood at 1,337 points for the month, with prices matching those last seen in Q2 of 2003.
Year on year prices have fallen 4.2%, in line with recent months, but significantly better than October 2013 which saw prices 8.5% down on October 2012.
The reports goes on to note how property prices in larger cities saw a year-on-year decline of 2.2% in October, to 1,343 points, with smaller cities and large towns seeing a fall of 3.4% compared with October 2013.
Properties in Mediterranean coastal areas saw a year-on-year adjustment of 4.5%.
The largest price drops were experienced in the Canaries and Balearics with 5%, and smaller inland towns with a 7.1% fall compared to October 2013.
Recommended Reading :
* Spain house prices up 0.8% year-on-year
* Fitch's praises Spain's banks, forecasts property prices stabilize