Dirty Tricks Employed by Spain's Vueling Airlines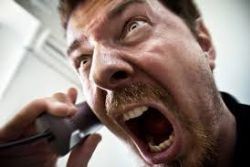 Spanish consumer association FACUA has criticised the Department of Telecommunications (SETSI) for their late response in forcing budget Airline Vueling to remove the '807' premium-rate number from their reservations desk.
Such use is banned in Spanish law, however it took SETSI almost 2 years to review and investigate the complaint.
FACUA reported the 807 200 100 number, registered by Eagertech 21, and used to provide Vueling's booking system in 2012. The association argued that such use is expressly prohibited by the Code of Practice for the Provision of Premium Rate Numbers. In a resolution dated October the 7th 2014, SETSI vindicated FACUA's concerns and stated that the operator must "withdraw the premium rate number with immediate effect".
Meanwhile, FACUA have complained that it took SETSI 2 years to resolve an issue which has been repeatedly denounced by consumers, and that sa lack of action and clarity allows airlines such as Vueling to continue breaking the law.
Whilst Vueling have actually since removed the 807 200 100 premium-rate number as instructed, they have since set up an identical service using a different premium-rate number - 807 300 720, managed by the same company.
FACUA quiet rightly have concerns that it will take SETSI a further 2 years to take similar action, and have urged the body to stop delaying actions and begin to uphold the law by levying penalties on companies that continually abuse consumer rights.
Premium rate numbers incur an additional cost compared to conventional calls and have a specific use, regulated by the Code of Conduct for the Provision of Premium Rate Services. Call charges to these numbers vary depending on the company and whether the call comes from a landline or mobile, with rates between 0.41 and 1.51 Euros per minute.
Premium rate numbers can only be used to provide "professional services". The Code of Practice for the Provision of Premium Rate Services clearly states that "premium rate numbers cannot be used for the provision of customer care services or after sales assistance associated with the acquisition of goods or the provision of a service". This prohibition was incorporated in 2009 and published in Section 5.2.3 of the Annex.
Recommended Reading :
* Madrid court denounces abusive Ryanair terms
* IAG wins control of Spain's Vueling